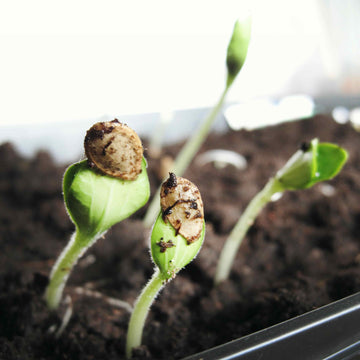 With Minnesota's recent move to decriminalize recreational marijuana, the state's cannabis industry is set to boom. From August 2023, Minnesotans over 21 will be legally able to possess, use, and most notably, cultivate cannabis at home. This presents a golden opportunity for hydroponic shop retailers to fill a growing market need. Here's why.
Minnesota's Changing Cannabis Landscape
The new legislation signed by Gov. Tim Walz allows residents to hold up to 2 pounds of cannabis flowers at home and 2 ounces in public. Even edibles are included, with a limit of 800mg of THC. But what makes Minnesota's new law stand out is the provision allowing home-growing. This shift opens doors for thousands of Minnesotans to explore the art of growing craft cannabis in their own homes.
The Rise of Home-Grown Craft Cannabis
Craft cannabis cultivation represents more than just a new hobby—it's a lifestyle choice that combines personal enjoyment with the benefits of bountiful yields. This rise of craft cannabis growers has led to a surge in demand for quality, effective, and sustainable home-growing tools and knowledge. It's not about growing just any "tomatoes"—it's about empowering individuals to grow their own top-shelf cannabis at home.
Seizing the Hydroponic Opportunity
As a hydroponic shop retailer in Minnesota, this is the perfect time to capitalize on this growing demand. And partnering with a brand like BudTrainer can boost your chances of success.
BudTrainer offers a range of products designed specifically for the needs of the craft cannabis grower. Our products are user-friendly, durable, and environmentally friendly—aligning perfectly with the craft cannabis grower's values.
Partnering with BudTrainer
With BudTrainer, you're not just getting quality products; you're getting a brand that stands for something. Our mission is to empower individuals to grow their own craft cannabis at home using our user-friendly and durable gardening tools.
Our commitment to education sets us apart. BudTrainer's Home-Growing Academy provides invaluable knowledge to help both beginners and experienced growers navigate their cannabis cultivation journey.
By partnering with us, you're aligning your hydroponic shop with a brand that shares your customers' values and supports them on their growing journey. It's about providing more than just products—it's about offering a community and a source of trusted knowledge.
The Future is Green
Minnesota's legalization of home-growing represents a seismic shift in the cannabis industry, and hydroponic retailers are poised to be at the forefront of this change. By embracing the craft cannabis movement and partnering with a trusted brand like BudTrainer, you can ensure your business thrives in Minnesota's budding cannabis market.
If you're ready to seize this opportunity and are interested in partnering with BudTrainer, reach out to our Sales Manager, Curtis, at Curtis@budtrainer.com. Let's grow together in this exciting new era of home-grown craft cannabis.