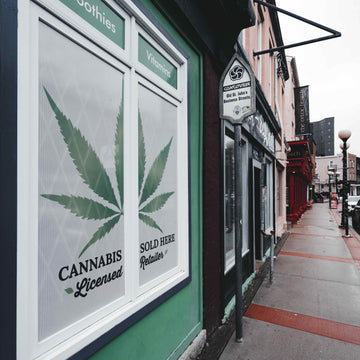 As the world continues to break down barriers and stigmas associated with cannabis, a unique and promising business opportunity is rapidly unfolding. The hydroponics and indoor gardening sector is burgeoning in states where cannabis has recently been legalized. If you're an entrepreneur looking to break ground in this green rush, BudTrainer is here to guide you.
Understanding the Hydroponics Market
First things first, understanding the hydroponics market is crucial. This sector includes everything from lighting systems, grow boxes, nutrients, to user-friendly gardening tools. The industry's core appeal lies in its ability to offer year-round, indoor, high-yield, and pesticide-free cultivation, especially appealing for craft cannabis growers.
Why Hydroponics?
The legalization of cannabis is only one factor contributing to the popularity of hydroponics. With rising concerns over climate change, soil degradation, and food security, hydroponics offers a sustainable alternative for crop production, not limited by geographical or climatic conditions. Moreover, hydroponics aligns perfectly with the growing trend of local, home-grown produce, a concept that has become more prevalent in recent years.
A Step-by-Step Guide to Opening a Hydroponics Store
Market Research: Understand your local market, competitors, and potential customers' needs.
Business Plan: Outline your goals, financial projections, marketing, and growth strategies.
Location: Choose a location accessible to your target audience. An area with a high concentration of home-growers would be an ideal choice.
Inventory: Choose a range of products that cater to beginners and experienced growers. Consider stocking BudTrainer products – they're designed for simplicity, durability, and sustainability, making them a favorite among home-growers.
Staffing: Hire staff knowledgeable about hydroponics and indoor gardening. An informed team can provide exceptional customer service and create a loyal customer base.
Marketing and Outreach: Establish a strong online presence and engage with the local community. Use clear, concise language, maintain a friendly tone, and use engaging narratives – just like we do at BudTrainer!
The BudTrainer Advantage
At BudTrainer, our mission is to empower people to grow their own craft cannabis at home with the most user-friendly and durable gardening tools. Our products, like the innovative BudClips and sustainable BudPots, can give your store a competitive edge. They're designed with the needs of home-growers in mind, catering to both beginners overwhelmed by the complexity of growing cannabis and experienced growers who appreciate the quality and user-friendliness of our products.
Moreover, the BudTrainer Home-Growing Academy, our educational platform, can serve as a fantastic resource for your customers. We prioritize education to help home-growers achieve their best yields, and we'd love to partner with you to extend this knowledge to a wider audience.
As you embark on your entrepreneurial journey in the hydroponics space, remember, BudTrainer is here to help. Together, let's ride the green rush wave and shape the future of sustainable, home-grown craft cannabis.
Conclusion
Entering the hydroponics and indoor gardening industry is an exciting opportunity. As you take this leap, lean on BudTrainer's expertise and proven success in the home-gardening space. With our high-quality products, educational resources, and shared vision for a greener world, your hydroponics store can truly flourish. Together, let's empower more people to enjoy the rewarding journey of growing their own BIG BUDS.