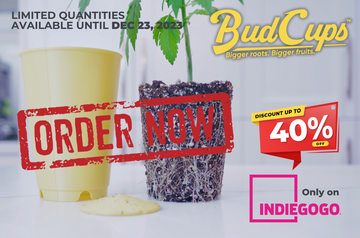 AVAILABLE NOW
The BudCups™ maximize root growth and reduce transplant shock with a patent-pending mechanism that provides extra drainage and allows gardeners to transplant with the pop of a finger.
Get Your BudCups™
Limited Quantities & Availability
GET YOURS NOW
Crowdfunding Campaign Ends Dec 22, 2023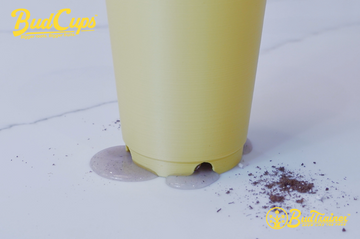 Patent-Pending Design
More Drainage. More Roots.
The conical bottom plate, the runoff cutouts, and the raised edges allow for the best drainage - preventing root rot and promoting root growth.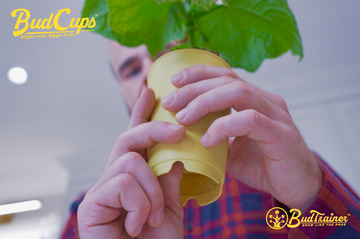 Patent-Pending Design
Transplanting. Made Easy.
With the pop of a finger, you can have your plant transplanted into its final container. No transplant shock, no mess. Only happy roots.
Did you know the BudCups were invented to solve an environmental problem?
We initially invented the BudCups to make it easier for washing it, thus encouraging people to stop using disposable containers. True story. The BudCups have no holes or sharp edges to make it easy for you to throughly wash it.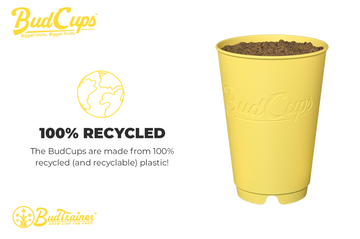 The BudCups are only available until Dec 22, 23
Early Bird Deals are up to 40% OFF but limited to only the first units. Grab yours now!